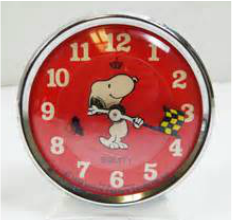 6/6/16

The days are flying by and as ECC 2016 comes closer some important milestones are happening.

Time is running out for our registration period!! Registrations for ECC Weekend, The Beagle Party Convention will be closing at the end of June. To guarantee you are able to get into all of the events you want to attend and receive the exclusive Collector Level attendance gift your registration must be postmarked by June 27, 2016.

For those of you all ready registered, confirmations are going out through both email and the postal service! Additionally, all of the contest information is now available and can be viewed at these links.
---
The contests are one of the best parts of the weekend and a great way to meet other collectors. So for all of those participating in the scavenger hunt, the convention wear parade, dress your plush or campaign poster contests... Ready, Set, Go!!!! We are really looking forward to see what fun things attendees come up with this year!
See you in August!
Beagle Regards
Chuck, Susan, Carol and Brian
The ECC Committee
---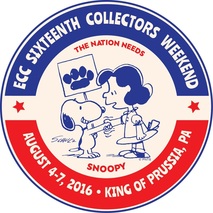 ​3/20/16

East Coast Collectors is thrilled to announce the start of registration for the 16th ECC Weekend, The Beagle Party Convention. Yes, that's right. We here at East Coast Collectors have decided to help put the one person (well, dog really) in the White House that can really make a difference. We are saying Snoopy for President and we hope you will join us!

Our Beagle Party Convention will be taking place Thursday August 4th through Sunday August 7th in the King of Prussia area just outside of Philadelphia, PA. With the history of Valley Forge, the Liberty Bell and Independence Hall as the backdrop we think it was the perfect place to catapult our candidate into the race. Follow the links below for all of the details and the registration form.
---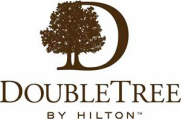 We will be visiting the DoubleTree by Hilton Hotel Philadelphia - Valley Forge. This is a beautiful property that we have visited once before in 2010. We had a lot of great feedback from attendees about this hotel and it looks like it has been improved since then. If you would like to see some information about the hotel click on the DoubleTree logo.
We have negotiated a rate of $109 (plus tax, double occupancy) for our attendees which is good from August 3rd through August 8th. You will have two options to make reservations. You can call the hotel directly at (800) 879-8372 or please click the button below for a link to our group reservations page. If you choose to call, please call the hotel directly instead of the national number for better service. Please remember to mention "East Coast Snoopy Collectors" to make sure you get the event rate also. Rooms do tend to fill up fast so don't wait too long.
---
If you are new to our events and would like to know what kind of fun events we do, please follow the link below to view a detailed description of our 2014 ECC Weekend in Richmond, VA. and some videos of our good time. You can also find some great pictures of the event in our photo gallery.
We are looking forward to seeing you in August!
Beagle Regards
Chuck, Susan, Carol and Brian
The ECC Committee
---

Thanks to the generosity of our attendees, our 2014 event in Richmond, VA raised over $19,000 for CCI. With that donation we were able to sponsor and name the Medford, NY CCI Regional Training Centers' newly opened gift shop. Visitors will now be able to see our groups name grace its walls. Debbie MacKenzie form CCI recently provided us with a picture of the plaque that was installed for that naming. We thought the Warm Puppy Gift Shop was both a cool and very fitting name. Again a big thank you to all of those who attended our 2014 event for their generosity.


Beagle Regards
Chuck, Susan, Carol and Brian
The ECC Committee
---
---
Greetings everyone.


Things have been progressing in the background even though it seems we have been quiet for a while. As Halloween approaches and brings with it the start of the holidays at the end of the year, we are pleased to say we will be having some announcements. Check back here on Friday 10/30 for the first announcement which we hope everyone will feel is a real treat. In the meantime...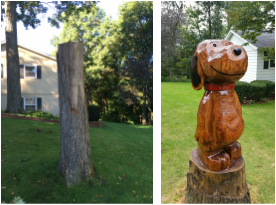 The Snoopy carving that was highlighted in one of our Spotlight articles has finally been finished. After letting the wood dry out for the year, Zoli the chainsaw artist was able to come back and give Snoopy his finishing touches. He was able to give Snoopy a wonderful stain to bring out the color, give Snoopy a nice red collar and make sure all of his spots were in the right place. We think it is a masterpiece. Follow the link on the button below to revisit the transformation from tree to artwork and see the rest of the final pictures.

---
With the announcements concerning ECC 2016 coming soon, please consider helping Barbara Herzinger out. She is one of our ECC member and has also been hard at work planning a wonderfully unique item for the voice auction at the 2016 ECC convention. She is making a functional art piece which needs a lot of Snoopy plush to create. As a hint, the item has four legs and is covered with dogs.
Do you have some old Snoopy plush dolls that are collecting dust at your home? Have a Snoopy plush that is missing an ear and you were about to toss it out? Do you want to help raise some money for CCI at our next convention? If you said 'yes' to any of these, you can be a great help for our next ECC convention. Darryl Heine made a kind donation of plush but we need many more to complete this fun and useful item. If you would like to donate your old Snoopy plush for the project she is making, you can send them to her at:

Barbara Herzinger
5561 N Croatan Hwy., #4,
Kitty Hawk, North Carolina 27949

Any donation of Snoopy plush would be greatly appreciated. Please send only plain, undressed, Snoopy plush (no other characters) of ten inches or smaller. If it has some small amount of damage, that is fine. Barbara sends a big thank you for helping her help CCI.
Don't forget about our feature spotlight articles. If you haven't read them they are worth the time. "Fond memories of Peanut: past, present and future" by Alan Ferrigan is a wonderful piece. In the article he tells us how Peanuts has shaped his life and of his love of the artwork of Tom Everhart. You can also still find our previous articles. Please follow the links and enjoy.
Beagle Regards
Chuck, Susan, Carol and Brian
The ECC Committee
---
What is ECC?
Formed in 1994 as a way for fans of the Peanuts comic strip to stay in touch. East Coast Collectors (ECC) hosts bi-annual events to benefit Canine Companions for Independence. ECC is an avenue for collectors of the Peanuts comic strip and its memorabilia to share information related to Peanuts. It is not sanctioned by or connected to Peanuts Worldwide, Creative Associates, or the Schulz family.